Congratulations to the Paw Paw Junior High Soccer Team for their win tonight! They play Hinkley-Big Rock in the soccer Championship game tomorrow 10/13/21 at 4:30 at Newark High School. The address for the game is 413 Chicago Rd. Newark, IL 60541. We hope you can make it to the game to help cheer on the Bulldogs as they compete for the Championship title tomorrow! Good Luck Bulldogs!!!
Attached is the updated fall sports schedule. Thank you
Due to transportation issues with Serena the volleyball and soccer games scheduled for today, September 7 at 4:15 are canceled. We apologize for the late notice.
The soccer game with Indian Creek scheduled for this afternoon has been cancelled due to heat. There will be no practice today either. The volleyball game is still scheduled as planned at Indian Creek this afternoon at 4:15. Thank you
Reminder to Paw Paw families, Friday is an early out day with dismissal at 1:45.
Due to the high heat index this afternoon, Paw Paw Schools will be cancelling the soccer game against Newark. There is also no practice.
Due to the extreme heat soccer practice has been canceled for tonight. Reminder there is a game tomorrow night at home. Players need have their purple jerseys again and be at the field by 3:45.
We have been cleaning out and have tons of old sports uniforms that will be available at the Bash tomorrow for a free will donation. There are old uniforms from all Paw Paw sports. Come check them out!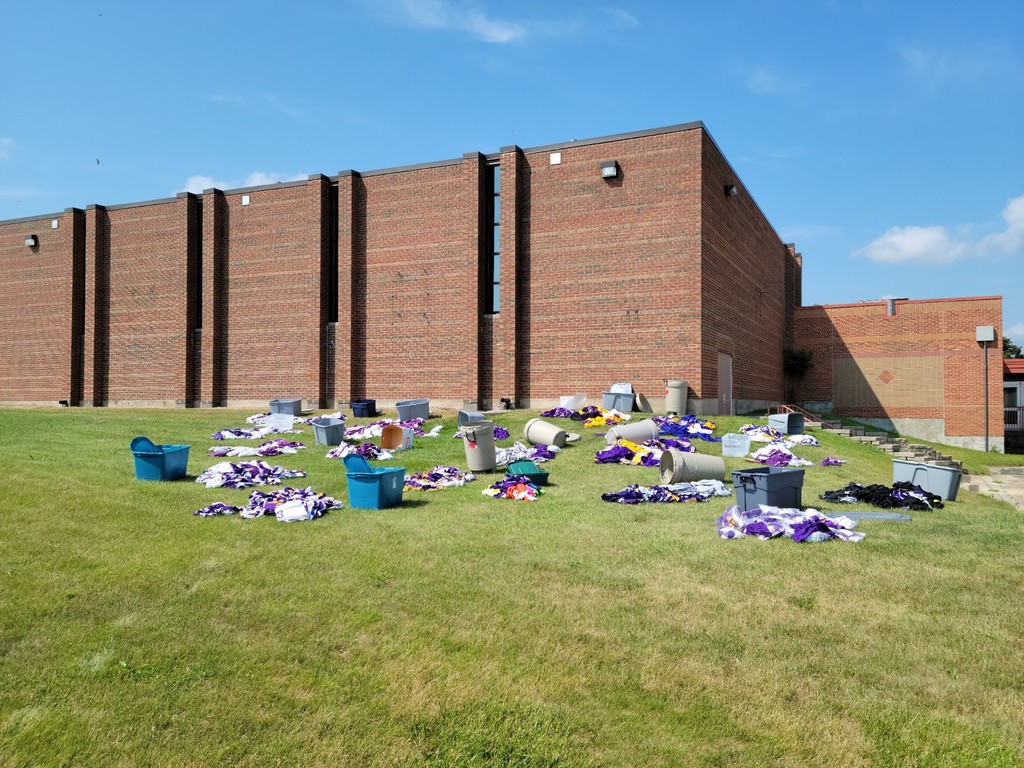 The Back to School Bash is tomorrow from 10:00-12:00. We hope to see everyone there!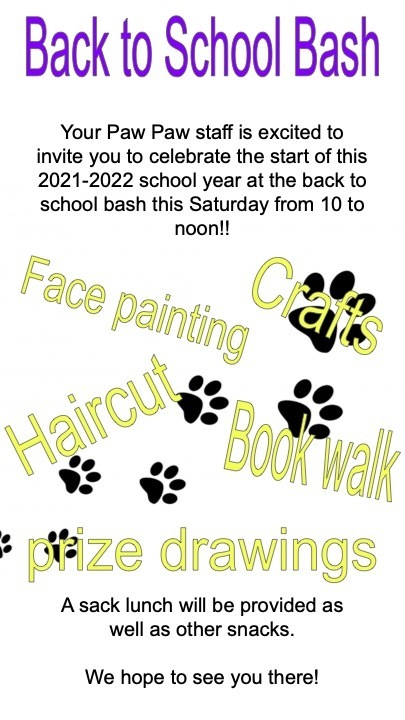 Paw Paw K-8 families, school hot lunches will be free again this year! Extra milks or milk for cold lunches will be able to be purchased for $0.35 each.
We have the following coaching positions available for this school year: Head Girls Basketball Coach Assistant Soccer Coach Assistant Volleyball Coach Assistant Girls Basketball Coach Assistant Boys Basketball Coach If you are interested in any of these positions please contact the school at 815-627-2671 or email Jennifer Warrenfeltz at
jwarrenfeltz@2paws.net